Select output fields
Family
Genus
Specific epithet
Specific authority
Infraspecific epithet
Infraspecific authority
2C mean1(pg)
2C mean1(mbp)
2C range1 pg
Life cycle
Other specifications (cultivar, population, strain, etc.)
Original reference
Journal
Year
Telomere type
Telomere type based in
genome sequenced
hybrid
Number of 5S signals
Range of 5S signals
Position2 of 5S signals (5S P)
Number of 35S3 signals
Range of 35S signals
Position2 of 35S signals (35S P)
Arrangement
Total number of rDNA signals (5S+35S) (Total)
Number of chromosomes with both 5S and 35S signals (SC)
Number of chromosomes with both 5S and 35S in the same arm (SA)
Number of chromosomes with co-localized 5S and 35S signals (Coloc.)
Write conditions
Family Genus Specific epithet
Chromosome number from: - Ploidy level from: -
Select filters
Land plants group

Angiosperm group

Sort by

Show

For help with searching and querying the database, go to HELP
1 1C genome size and n chromosome number for bryophytes.
2 Position refers to that of most chromosomes in the species and can be either interstitial (i), (peri-)centromeric (c) and (sub-)terminal or satellite (t).
3 35S=45S=18S-5.8S-26S rDNA

Protocols, reagents and checklists for rDNA fluorescent in situ hybridisation in plants
Here you will find:
We wish to thank Dr. Sonja-Siljak Yakovlev (Université Paris Sud – CNRS) and Dr. Jiri Siroky for sharing their knowledge, experience and advice on these techniques, as well as on the assessment and the preparation of these documents.
Literature
Geber G & Schweizer D. 1988.
Cytochemical heterochromatin differentiation in Sinapis alba (Cruciferae) using a simple air-drying technique for producing chromosome spreads. Plant Syst Evol 158: 97-106.
Heslop-Harrison LS, Schwarzacher T, Anamthawat-Jonsson K. et al. 1991. In situ hybridization with automated chromosome denaturation. Techniques 3: 109-116.
Gerlach WL & Bedbrook JR.
1979. Cloning and characterization of ribosomal RNA genes from wheat and barley. Nucleic Acids Res. 7:1869-85.
Gerlach WL & Dyer TA.
1980. Sequence organization of the repeating units in the nucleus of wheat which contains 5S rRNA genes. Nucleic Acids Res. 8:4851-65.
Interesting links to FISH protocols, reagents, tips…
Our Nick translation kits and fluorochromes

Nick translation labelling (other protocols)

Links for other fluorescent in situ hybridisation protocols
Reference books or book chapters on Fluorescent in situ Hybridisation
Schwarzacher T, Heslop-Harrison P. 2000. Practical
in situ
hybridization. BIOS Scientific Publishers Limited. UK.
Darbi IA, Hewitson TD (ed.). 2006. In situ hybridization protocols (Methods in Molecular Biology). Humana Press Inc. USA.
Zhang P, Friebe B. 2009. FISH on plant chromosomes. In: Fluorescence
in situ
hybridization (FISH) – application guide. Pp 365-394. Liehr T (ed). Springer-Verlag Berlin Heidelberg.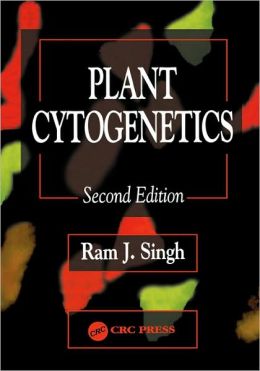 Singh RJ. 2003. Plant Cytogenetics. Second Edition. CRC Press USA.
Leitch AR, Schwarzacher T, Jackson D, Leitch IJ. 1994. In situ hybridization: a practical guide. BIOS Scientific Publishers Ltd.